BIO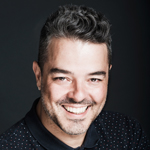 MARIO PAGANO (1975) director, guionista, productor, escritor, pintor y fotógrafo venezolano, empieza a contar historias desde los 15 años, con la cámara de vídeo 8 que le regalaron su padres. Realiza así sus primeros bocetos cinematográficos, junto a su hermano y sus primos como cómplices.
Su mezcla genética, combina el esteticismo de su Italia paterna y la exuberancia de Venezuela —de su madre—, en un ambiente familiar  donde el Arte y la Música eran protagonistas.
A los 18 años, Mario comienza a trabajar delante de las cámaras en comerciales y programas de T.V. Paralelamente, estudia Publicidad en la universidad y acaba la carrera en el año 1996.
Vive una breve temporada en París, donde amplía su conexión con el Arte, a través de la moda. Regresa a Caracas para estudiar la carrera de actuación, con el objetivo firme de comprender la metodología del actor, y abrirse camino hacia la dirección de cine.
En 1998, se dedica a la fotografía de manera autodidacta y destaca con su estilo fotográfico, lleno de colorido y de fuerza, alejándose del minimalismo y utilizando la narración a través de las imágenes que crea. Esto llama la atención de las revistas de moda y agencias de publicidad más importantes de Latinoamérica con las cuales Mario desarrolla su trabajo.
A sus 27 años recibe el premio como: «Mejor Fotógrafo de Moda de Latinoamérica» por los: «Vogue Latin Fashion Award», tras lo cual Mario se instala en Nueva York para estudiar cine en el New York Film Academy. Durante su estadía en Nueva York, dirige sus tres primeros cortometrajes y trabaja como director de fotografía en diferentes producciones de ficción utilizando la luz y el claro-oscuro como medio narrativo.
En el 2003, se traslada a España (Madrid), donde continúa con su carrera artística realizando diferentes proyectos de ficción, series de T.V. vídeo clips y spots publicitarios. En su búsqueda de nuevas formas de contar historias, Mario también hace incursión en el teatro, dirigiendo y produciendo NO ME PIDAS QUE REGRESE y PACO EL CARNICERO, la cual también escribe, dos obras con las que experimenta la inmediatez de la reacción del público y el cambio orgánico de la puesta en escena por parte de los actores.
En Madrid también realiza sus siguientes cuatro cortometrajes: ONCE (2007), SHOCK (2010), 7MF (2012) y OTRA VEZ (2013), destacando entre ellos SHOCK, que obtuvo la "mención especial Calle 13" en el festival español: "Notodo Film Fest" y fue seleccionado en una gran variedad de festivales internacionales.
En 2016 estrena en cines su ópera prima: BACKSEAT FIGHTER, de la que es  guionista, director, productor y director de fotografía. La película es una producción independiente, rodada en inglés, que se estrena en varios países. Ha sido "selección oficial" en diferentes festivales internacionales, como el: "Venezuelan Film Festival in New York" y el "Festival Internacional de Cine Fine Arts". Y en el 2018 gana tres premios en el Festival Internacional de Cine de Acción de España, entre el que destaca el de Mejor Película.
En 2020 obtiene el recogimiento de los IPA Awards por la campaña fotográfica para la marca Australiana «Tooletries». Ese mismo año, Mario publica su primer libro, titulado «MONITOR» una obra que recopila once cuentos oscuros escritos bajo su mirada cinematográfica.
MARIO PAGANO (1975) is a Venezuelan director, writer, producer, painter and cinematographer. He began to tell stories from the age of 15, with the video 8 camera that his parents gave him. He made his first cinematographic sketches, with his brother and cousins like accomplices.
His genetic mix combines the aestheticism of his Italian part from his father and the exuberance of Venezuela –his mother–, in a family environment where Art and Music were protagonist.
At the age of 18, Mario begins to work in front of the cameras in commercials and T.V. programs. At the same time he studied Advertising at the university and finished his career in 1996.
He lived a brief season in Paris, where he expanded his connection with Art through fashion and returned to Caracas to studied the acting career, with the firm goal of understanding the actor`s methodology and making his way to directing film.
In 1998, he dedicates himself to photography in a self-taught way and stands out with his photographic style, full of color and strength, moving away from minimalism and creating a narrative through the images that he created. This called the attention of the most important fashion magazines and advertising agencies in Latin America with which Mario did work.
At the age of 27, he received the "Best Fashion Photographer of Latin America" award at the: "Vogue Latin Fashion Awards". After. Mario settled in New York to study at the New York Film Academy. During his stay in  the city , he directed his first three short films and worked as cinematographer in several productions, using light and chiaroscuro as a narrative tool.
In 2003, he moved to Spain (Madrid), where he continued his audiovisual career working in different film projects, TV Series, music videos and commercials. In his search for new ways of storytelling, Mario also experimented with theater, directing and producing "DO NOT ASK ME TO RETURN" and "PACO THE BUTCHER", which also wrote, two plays in which he experienced the direct response of the public and the organic change of the staging by the actors.
In Madrid he has made four short films: ELEVEN (2007), SHOCK (2010) 7MF (2012) and AGAIN (2013), among them SHOCK won the "special mention Calle 13" at the Spanish film festival: "Notodo Film Fest", also the short film was selected in a wide variety of international film festivals.
In 2016 he premieres his first feature film titled: BACKSEAT FIGHTER in which he is the scriptwriter, director, producer and cinematographer. The film is and independent production, shot in English and was premiering in theaters in several countries. The film has obtain the "official selection" in different international film festivals as the "Venezuelan Film Festival in New York" and the "International Fine Arts Film Festival"  In 2018 won three awards in the "International Action Film Festival of Spain", in which he won Best Picture.
In 2020 Mario has won an "Honorable Mention" at the "IPA Awards" with the photographic campaign for the Australian brand Tooletries. Also he published his first book called "MONITOR", a compilation of eleven Noir short tales with his personal cinematic view.  
MÁS INFO / MORE INFO



CLIENTS
Estos son algunos de los clientes para los que he realizado mi trabajo. This are some of the clients which I  worked with.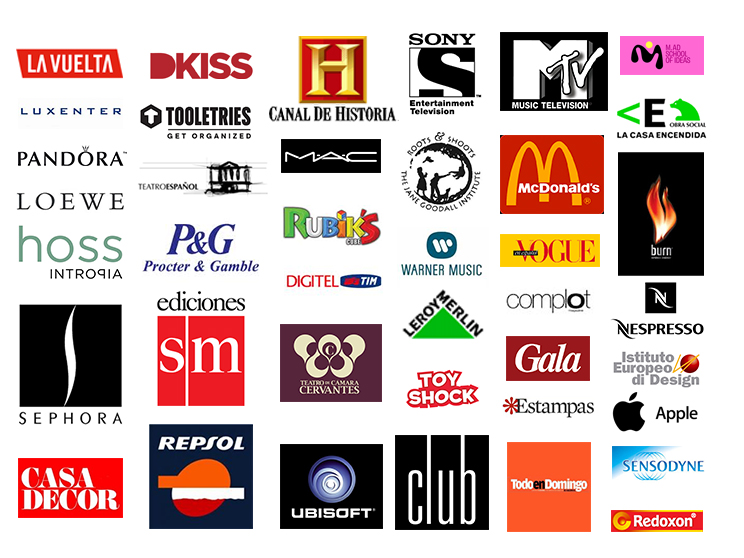 GuardarGuardar